Official Synopsis:
Two salesmen whose careers have been torpedoed by the digital age find their way into a coveted internship at Google, where they must compete with a group of young, tech-savvy geniuses for a shot at employment.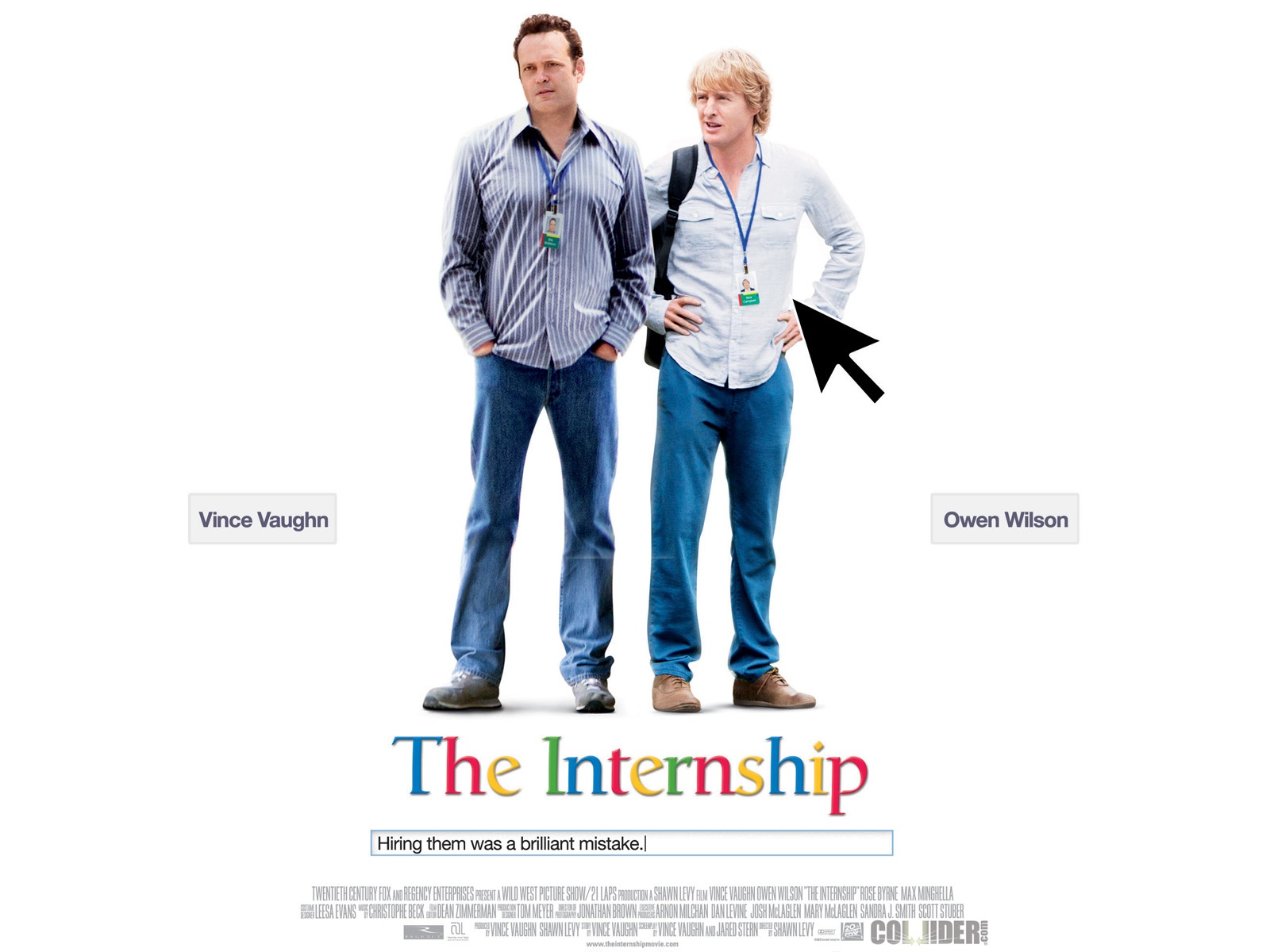 Written by

Vince Vaughn

and Jared Stern, and produced by Vaughn and Levy. The film stars Vince Vaughn and

Owen Wilson

in their second film together after starring in the 2005 film

Wedding Crashers

. I must say that going into this film I did not have very high hopes that anything good would come out of it. But boy was I wrong !
Released On June 7th, 2013 The Internship is a 119 minute roller coaster ride that definitely has you pulling for the underdogs in the end. Opening to a box office of $72, 135,704, the film was made on a $58 Million dollar budget. Many speculate that the film would have done better had it been released in 2005 however I beg to differ. I think that a large amount of the film's critical response lies solely in the fact that the premise is tied so strongly to Google.
I enjoyed how the film really explored the psyche behind being a Salesman and what it is truly like to have a career in Sales. The most poignant detail about the film is that it asks questions such as; What does a Salesman do that can't sales himself ? What happens when life throws you on your back? How do you start a new career ? The plot centers in on Billy McMahon (Vaughn) and Nick Campbell (Wilson), two guys that desperately need to go from the analog age to the digital age quickly. After the duo loose their Sales gigs that must soon rediscover who they are and what their life passions are.
I recommend this film because it features more than just cheesy one liners and crude jokes. At it's essence , The Internship is a story about finding love in unlikely places with unlikely people as well as staying true to the old adage of "Being Kind To All That You Meet" . In the end, The Internship is not remembered for off collar jokes but rather the closing sense that, if "you never give up" you can truly accomplish anything. The Internship will be available everywhere on DVD and Blu-Ray October, 2013