Kellan Lutz stars in the action packed origin story of the myth and legend of the Greek demigod Hercules. Released January 9, 2014 in 3D & 2D ,The Legend of Hercules also stars Spartacus actor Liam McIntyre and is directed by Renny Harlin.
The mythical Greek demi-god played by Kellan Lutz is the half man, half god son of Zeus, gifted with supernatural strength. He is soon betrayed by his stepfather and sold into slavery because of forbidden love. Hercules must use his formidable powers to fight and reclaim his right rule over his kingdom. Thrown into harrowing battles and death matches in the arena, Hercules risks it all to restore peace in the land and overthrow the ruthless king.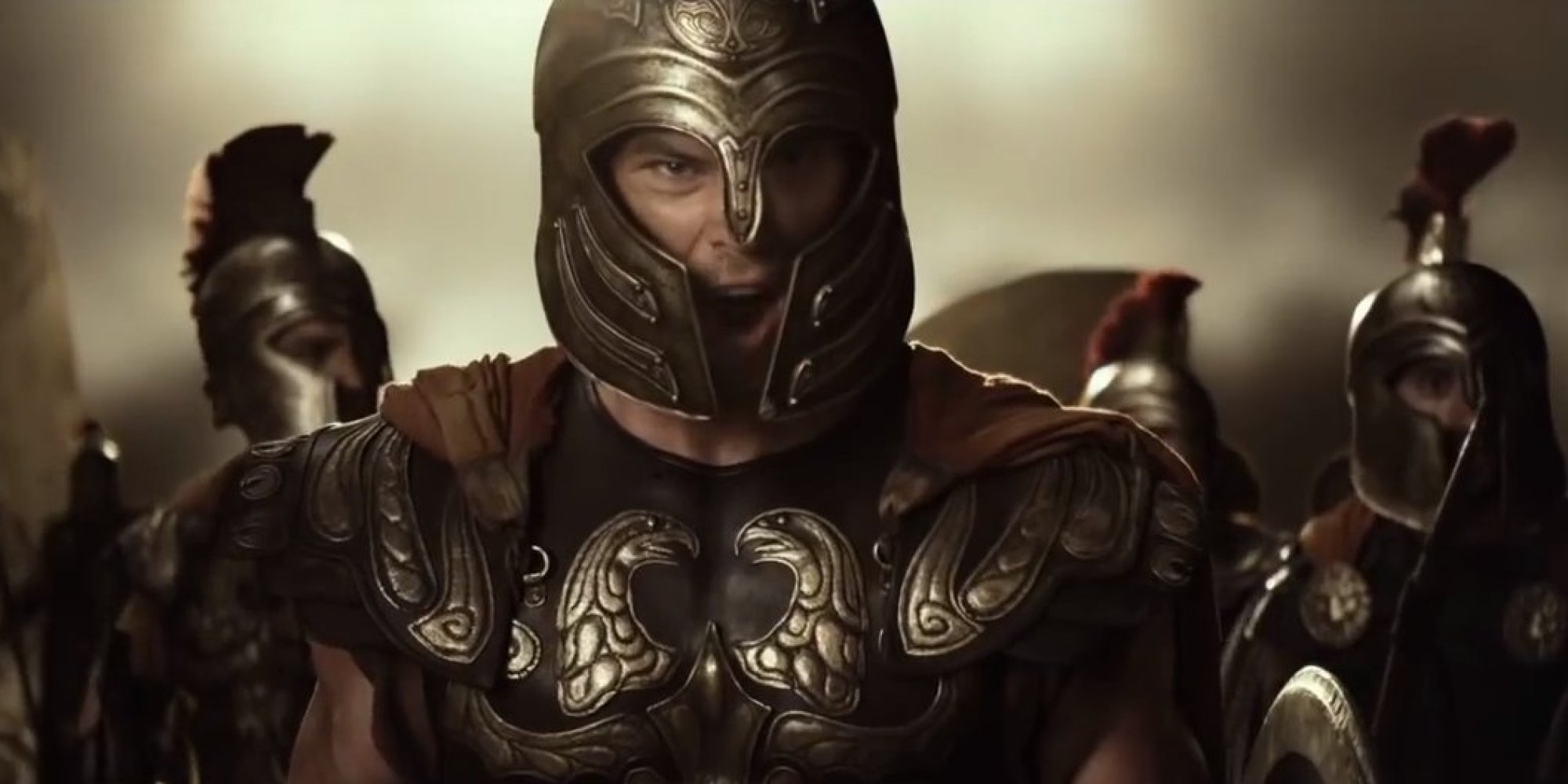 The Legend of Hercules was not the worst film that we've seen. For all intensive purposes it has some amazing action sequences and gives a modern, yet more humanistic retelling to the story of the fabled Greek strongman. The film did however look cheaply made and the acting was not on par. Of note the only actor that really stood out was Starz actor Liam McIntyre. The lead actor Kellan Lutz looked the part yet was just not that convincing.
It was refreshing to see a filmmaker take a mythical character like Hercules and make him into a likeable guy. The Hercules portrayed in this film did not have long hair, was not a womanizer and actually sacrificed himself for others throughout the film. We have always found that it is hard to capture the essence of the character with out making him too much like the Disney counterpart or 90's TV series.
Some parts of the film were annoying because it seemed like Renny Harlin tried too hard to combine ancient Greek spirituality with Christian~ Judeao stories and figures such as Jesus and Samson. In retrospect the "savior" idea is not foreign to comic book heroes and mythical figures; considering that The Legend of Hercules is based off the graphic novel Hercules: The Thracian Wars it is almost a given that the "savior" element would come into play. It would have been nice if they had not made the film into a twisted Christian allegory.
For all of it's visual and performance downfalls, The Legend of Hercules still makes for an exciting and breath taking film. Watching the stout man-god fight a lion barehanded and slaying a whole army with two stone pillars is not worthy of a Grammy but it is worth the price of admission alone !